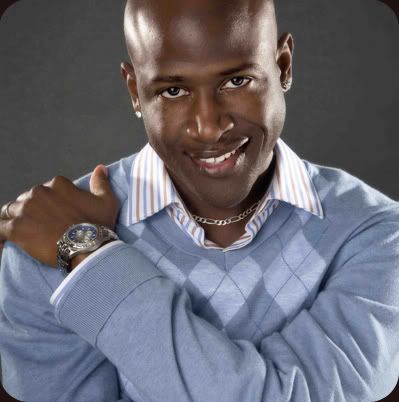 Login Form
Doc Reid on Lexi Show Part 1
Doc Reid on Lexi Show Part 2
Daddy Look At Me - Reality Series
Celebrity Interviews
Dr. LaVerne Adams Testimonial
Sapphire's Story
Tanya's Story
/index.php?option=com_content&view=article&id=63&catid=36
/index.php?option=com_content&view=article&id=76&catid=46&Itemid=91
http://christopherreid.org/index.php?option=com_content&view=category&layout=blog&id=39&Itemid=84
http://christopherreid.org/index.php?option=com_content&view=category&layout=blog&id=38&Itemid=77
/index.php?option=com_content&view=article&id=68&catid=39&Itemid=89
http://christopherreid.org/components/com_gk2_photoslide/images/thumbm/727661jealous_woman.jpg
http://christopherreid.org/components/com_gk2_photoslide/images/thumbm/698750radio_show_logo_layout___marquee.jpg
http://christopherreid.org/components/com_gk2_photoslide/images/thumbm/997909WHY_HE_3D_DVD1_copy.jpg
http://christopherreid.org/components/com_gk2_photoslide/images/thumbm/243362GOODY_BOX_3D_copy.jpg
http://christopherreid.org/components/com_gk2_photoslide/images/thumbm/325103wedding_couple1.jpg
Why He Married Her Instead of You Webinar
For the Professional Woman
All eyes are on you as you make slow, orchestrated steps toward the altar. The splendor of your tailored gown is magnified by the beaded embellishments. Your hair and makeup; perfect. The eloquently arrayed bouquet of fresh-cut flowers bombards your senses. For a brief moment, you stop, close your eyes, inhale the fragrance. The pianist seems to stroke the keys in sync with your racing heart. You open your eyes and gaze down the aisle to see the groom poised, ready to meet his bride. A full smile washes across your face, steadies your breathing. As you walk toward him, acknowledging each friend and family member with a slight glance and head nod, you whisper a prayer to the Lord.

"Father, I thank You for this beautiful day. Everything is coming together as planned. I ask Your grace upon this union that it may flourish as two become one. I have one question: When will it be my turn to be the bride? I'm happy for my girl, but... I'm tired of being alone, crying myself to sleep. Smiling at every man I meet, hoping; praying that he's the one. I love my nieces and nephews, but I'm ready to be a mother. The official has shot the gun to start the foot race and I'm stuck in the blocks watching my girlfriends run ahead with husbands in tow. Why am I still single? What is it about me that keeps me on this side of matrimony?" Limousines, receiving lines and head tables! Phooey!

Had enough of being a hostess, bridesmaid or maid of honor?

Let me be Bold, Blunt and To-the-Point on something most men would never dare tell a woman, which is...you have much more power to have men eating out of the palm of your hand than you realize."

However, when it boils down to it either you know the Forbidden SECRETS of the Goody Box or you don't…and I must tell you most women don't have a clue how to utilize the power they already possess. If that describes you, then don't worry because it's probably not your fault! You've just never been taught the TRUTH about what men really CRAVE in a woman…and the reality is it requires VERY LITTLE EFFORT on your part!

Now I have some good news…and some bad news for you…

First the Bad News…

What I'm going to unveil in my Why He Married Her Instead of You Webinar for The Professional Woman is going to make a lot of the wrong kind of men VERY upset!

The Good News is…

The reason they are going to be upset is because I am going to peel back the curtain and reveal to YOU all of the SECRETS you were never given about men.

In this webinar you will discover:

3 Reasons A Man Stops Calling You All Of A Sudden When Things Seem To Be Going Well
Why A Man Says He Wants An Intelligent And Successful Woman But Doesn't Know How To Handle It When He Gets One
Why A Man Will Leave A Good Woman For A Bad One
What Bad Boys Confess…Mistakes Women Should Avoid To Prevent Getting Played
Advice From Men You'd Be Crazy Not To Take

If you want to get access to these Forbidden Secrets and more, make sure you grab your spot on the next Why He Married Her Instead of You FREE Webinar for The Professional Woman. There are a limited number of slots available per webinar so don't drag your feet or you may miss out. To find out when the next FREE Webinar will be offered, please

Click Here
to visit the Events page.
Please check out what others have said about Why He Married Her Instead of You...
I Found Out What Men Really Want In Women and It Blew Me Away

I thought I had a pretty good idea about what men wanted in a woman they considered for marriage. However, in this webinar I found out what men really want and it blew me away. This information will be my secret weapon for my next relationship...Karen Jackson


So if you're tired of loving a man who doesn't love you back or attracting Mr. Never-in-a-Million-Years, then let me help you navigate through the maze of understanding men and prepare you for a lasting, fulfilling relationship.

P.S. One last thing, don't forget the importance of decisive action and investing in yourself. The webinar slots always fill up fast, so don't allow procrastination to cause you to be left out in the cold. Once the slots have been filled you may have to wait several months until the next webinar is offered. So be sure to sign up now to get access to all the SECRETS contained in the Why He Married Her Instead of You FREE Webinar.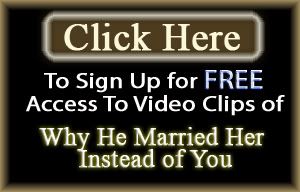 The Book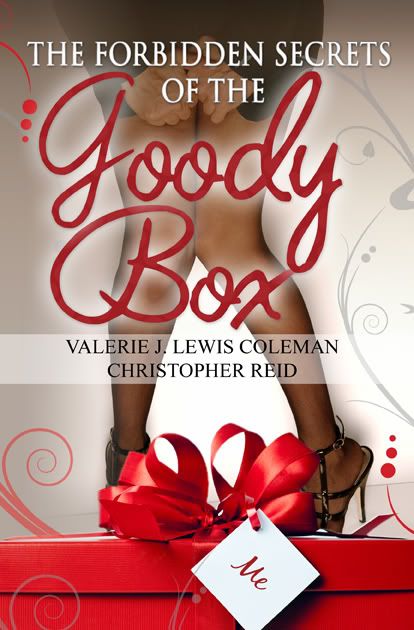 The Forbidden Secrets of the Goody Box
Successful. Beautiful. Intelligent. Yet a satisfying relationship eludes Debra Hampton. At thirty-five years old, she can't figure out why her philosophy on men—and what they want from women—isn't working. She's trapped in a cycle of shattered relationships, until a friend refers her to a relationship guru. After some resistance, Debra finds refuge in the counsel of

Doc Reid

as he helps her navigate through the storms of rejection and failed love. Once he reveals the error of her ways, will Debra master the forbidden secrets to attract her soul mate or continue to keep love at bay?